We all work in different ways and sometimes it's easier to add all new job requests at the start of the day and activate them when needed.
When creating a new Job Request there is a new tickbox which allows you to save the Job Request but not activate it until later.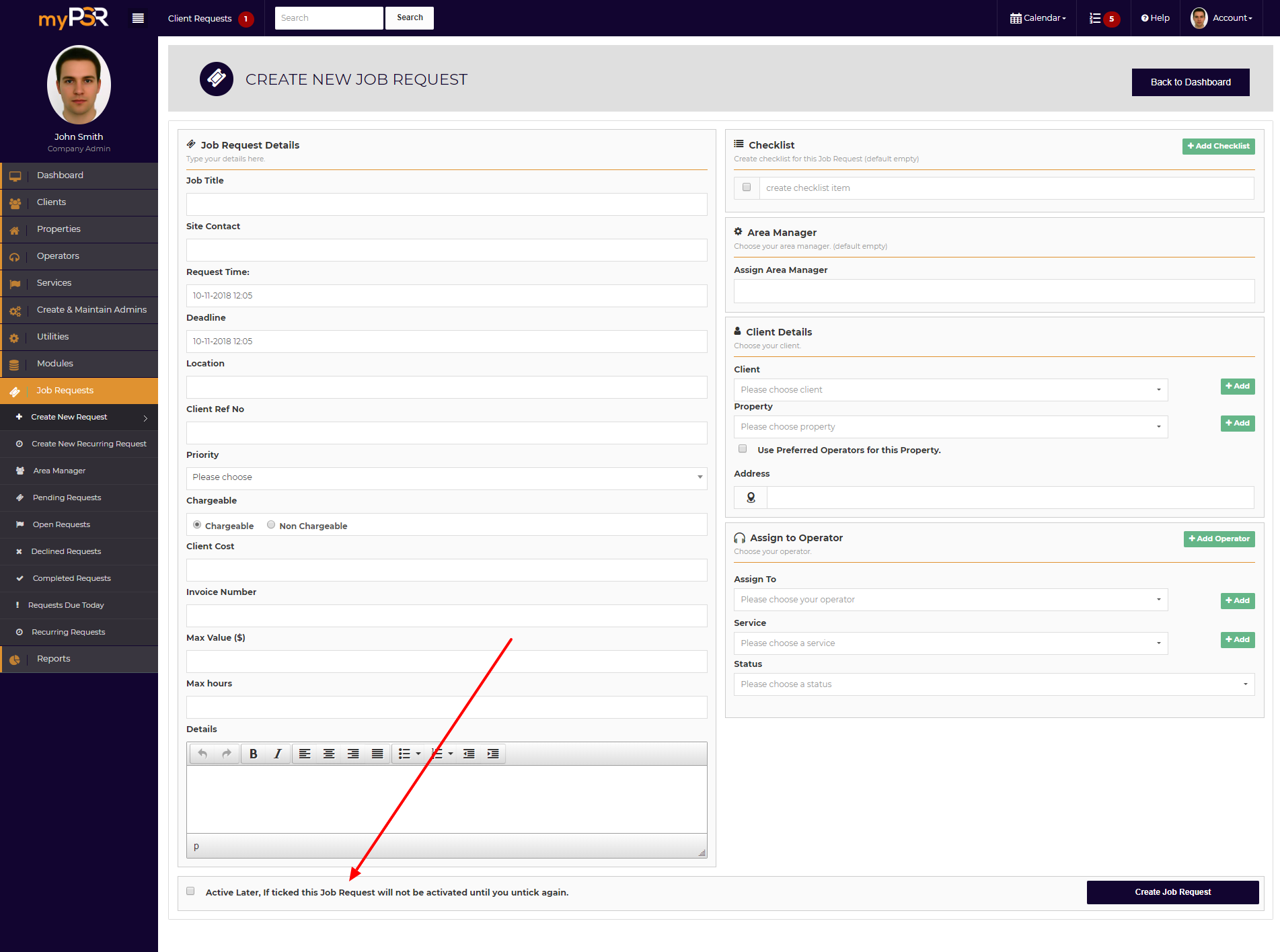 Once you are ready to activate, go to the Pending Requests Summary page and you will see a Activate Request Button, clicking on that will allow you to activate that job request.