Under the Job Request Main Menu there is an option to Manage Recurring Requests
Click on Create New Recurring (top right hand side)

You can then either choose an existing template or create a new one.
Make sure that the existing template has all the details you need
Ensure that you don't edit an existing template for a new recurring job request as it will alter the template if it's currently being used elsewhere as well.
Creating a new template means you can re-use as often as you like and whenever you like. A template is just a "normal" job request which can be re-used time and time again.
After creating a template go back to the New Recurring Tab

Select the Template that you just created and fill in all the details.
You can choose from the following options when it comes to the Recurrence Pattern:
Frequency
Start Date
End Date
Count
Interval
Week start day
By Weekday
By Month
By Set Position
By Month Day
In the example below I have set it to occur monthly, for every second Friday of the month.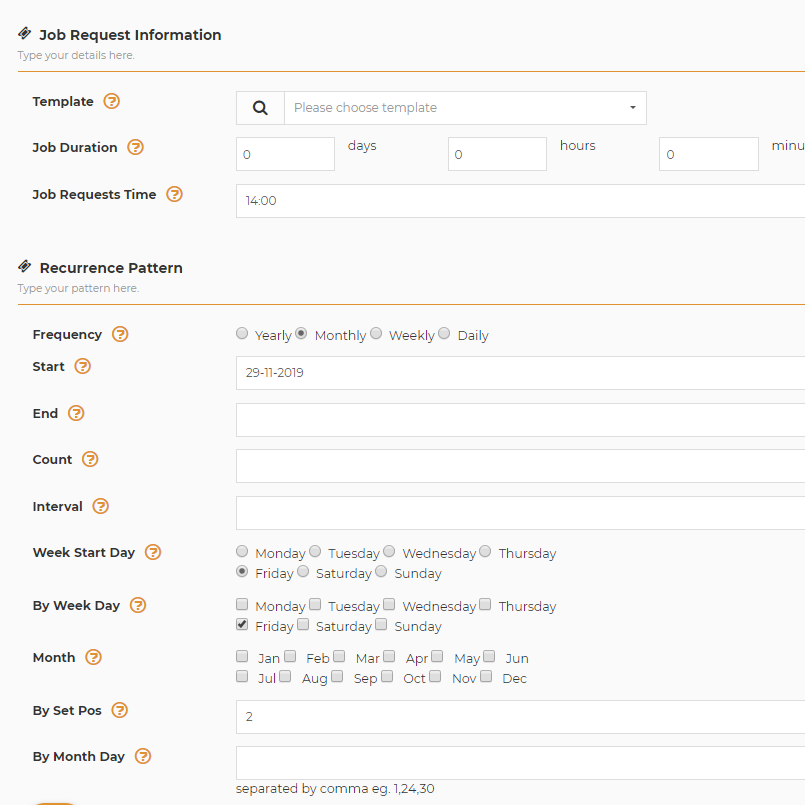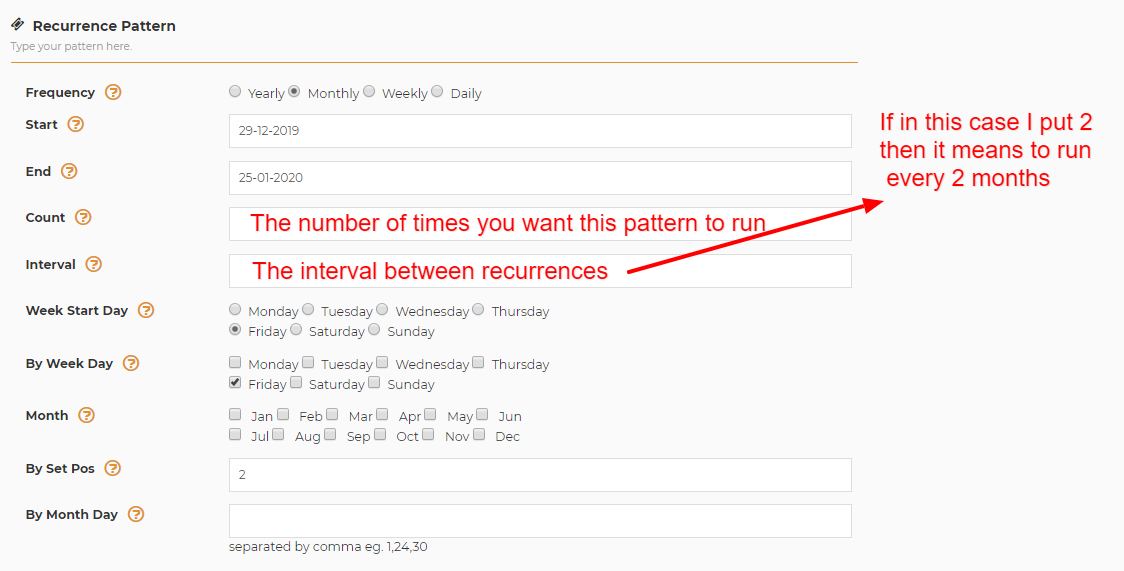 Example 1
I want a Job Request to run on the last Friday of every month starting from Dec 1
Frequency: Monthly
Start: December 1
End: leave blank if no end date, default is 10 years from Start Date
Count:
Interval:
Week Start Day: Friday
By Week Day: Friday
Month:
By Set Position: -1
By Month Day:
Example 2
I want a Job Request to run on evey second Tuesday of every month starting from Dec 1
Frequency: Monthly
Start: December 1
End: leave blank if no end date, default is 10 years from Start Date
Count:
Interval:
Week Start Day: Tuesday
By Week Day: Tuesday
Month:
By Set Position: 2
By Month Day: